About Us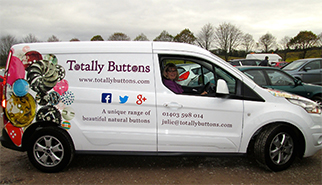 Totally Buttons is what we are, the name speaks volumes - buttons, buttons and more buttons.
I started trading in July 2008 with a mere 129 different styles of natural buttons, including wood, coconut, shell, leather and horn in novel shapes sourced on a trip to Hong Kong quite by accident. I was mesmerised with the uniqueness of them all and having a creative flare had not seen anything like these in the UK. Once we had analysed the market and seen what we could offer, Totally Buttons was founded.
We now stock over 3000 different styles, colours and sizes, adding new materials including: Swarovski Crystal, Italian Glass, Metal, Fabric & Beaded, Jeans, Sewing, Glitter & Diamante, Multicoloured, Suit & Shirt and Coat Buttons.
The buttons are now sourced from all over the world with many made in the UK. We are continually adding new, beautiful and practical buttons to our ever expanding ranges to cater for all our customers requests, which there are many.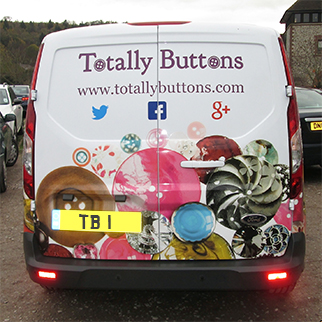 Our ethos is to create a wonderful, calm, shopping experience with our customer care being very important to us, we treat customers as individuals and will go the extra mile to help where we can, each and everyone of you is very important to us. We can be contacted by telephone or email and please ask to speak to myself as my extensive knowledge of our stock amazes me at times!
We offer the opportunity to buy just one button or a 1000 if required, if you wish to purchase the latter we can offer you a Trade Account with us.
I am a Strictly Dancing fan and the punchline is 'keep dancing…..' but in our case it is 'keep looking….'
Happy Button shopping!
Julie